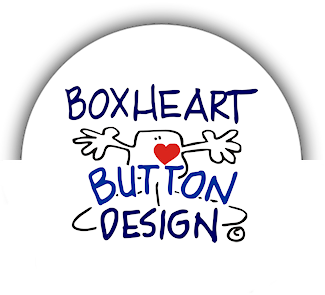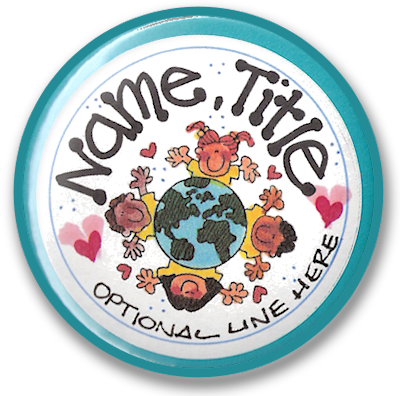 Welcome to Boxheart Button Design, the source for custom buttons, badges, and laminated tags!
Boxheart Button Design offers the personalized service customers want - and deserve. Choose from a catalog of more than 150 standard designs or let Jonnie create the perfect original caricature.
Whether the identification button, badge, or laminated tag is for you or 1,000 of your closest friends, it will bear the name of the recipient and can be personalized with the appropriate hair and skin color (if applicable).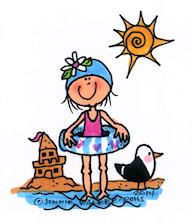 Some customers use Boxheart Buttons as identification for the work place (salons, hospitals, medical offices) or at professional conferences and trade shows. Others distribute personalized button to employees as tokens for a job well done.
Teachers wear whimsical Boxheart Buttons on Open House nights. Students who wear Boxheart Buttons during class trips are easily identifiable. Politicians distribute them to campaign workers or at rallies (our candidates always win!), while brides ask guests to wear the colorful buttons to break the ice at rehearsal dinners. Boxheart Button Designs are also great for reunions (family, high school, college, military), birthday parties, day care centers and more.
Let us create a button , badge or laminated tag for you!
"Thank You Jonnie, your buttons really captured the spirit of our family and made the family reunion extra special! And, everyone had a super keepsake to take home. Thanks Again!" R.V., New Jersey